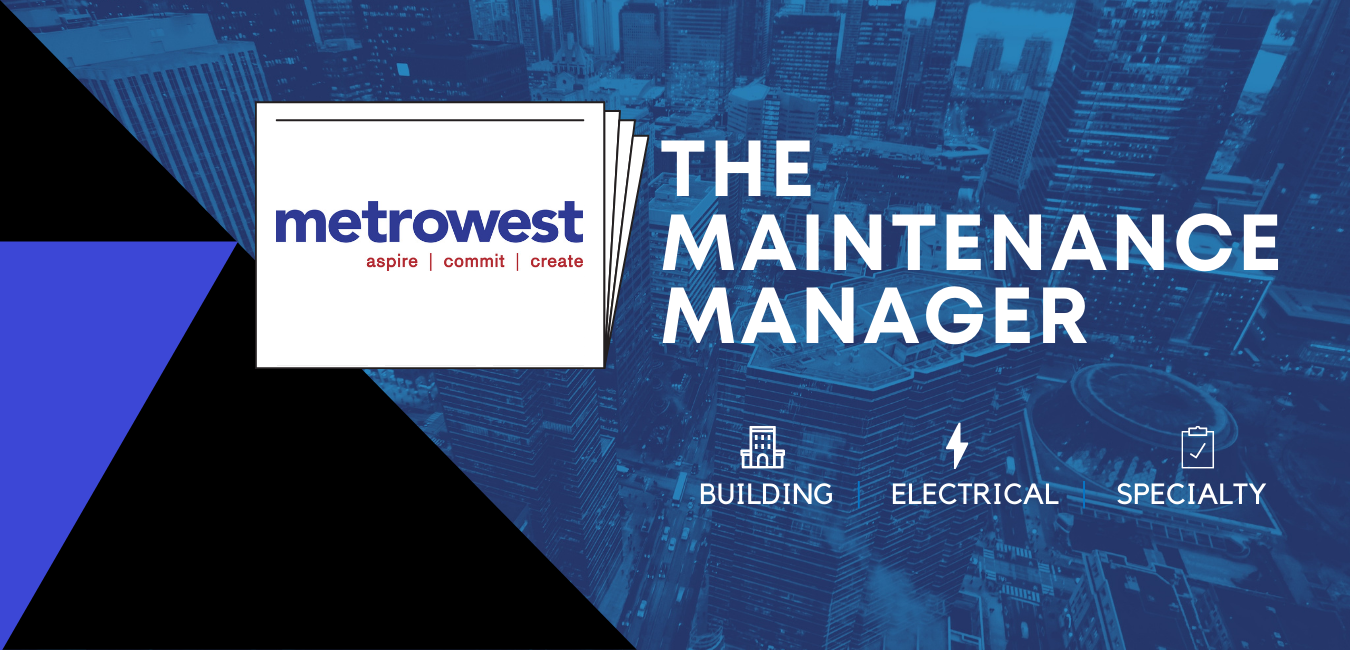 The Maintenance Manager is filled with insightful, informative and exciting articles from our team and partners. This is our third newsletter covering gutter cleaning and why it matters.
As you read through it, we would love to hear your feedback as well as ideas and information you would like to see in future issues.
Message from Fraser
Hello everyone!

Spring is in sight and our fourth newsletter is here to delight!
At Metrowest, our RCD's and Emergency Light Testing procedure is by the book. You can be sure that when you choose our team of RCD's and Emegency Light Testing in your business, that you are going to receive professional and quality services.
In this newsletter, we talk about routine on-site testing of emergency and exit light systems, and residual current devices (RCD's) in accordance with AS 2293 and AS 3760.
If you'd like more information about what we do, read on and get in touch with our responsive team if you have any questions.
ARE YOU UP TO DATE WITH THE RCD AND
EMERGENCY LIGHT TESTING STANDARDS?
In line with the AS/NZS 3760:2010 in-service safety inspection and testing of electrical equipment, and Worksafe Western Australia Regulation 3.60 of the Occupational Safety and Health Regulations 1996, it is a
requirement to test portable appliances and RCDs at the required intervals and have an in-date test record of all your equipment.
Metrowest Service offers a wide range of services to help you manage your facilities and ensure you meet your building compliance and OH&S requirements.
Not only can this save lives - it is a legal requirement
Another important area of facilities maintenance that is required to be tested every 6 months is Exit and Emergency light testing, to ensure compliance in line with AS/NZ 2293.2 Emergency escape lighting and exit signs for buildings.
We make it easy for you by scheduling 6-monthly tests and completing all your compliance requirements - everything from testing to reporting.
Ensure you comply with the standards.
Residual current devices (RCD's) are extremely important devices designed to save human lives in the event of an electrical fault. Regulations mandate that they must operate faster than 300ms in a fault situation. As such it is imperative that they be in excellent working condition and tested at the required intervals to ensure that they are performing as needed.

In commercial and industrial buildings, it is also necessary to ensure you have emergency lighting which is compliant with Australian Building Regulations.
It is also important to note, any new modifications made to building plans, must ensure the emergency lighting is altered to comply with the Australian Building Regulations.
If you do not have existing lighting or need someone to maintain and conduct regular testing on your emergency
lighting, contact Metrowest Service today.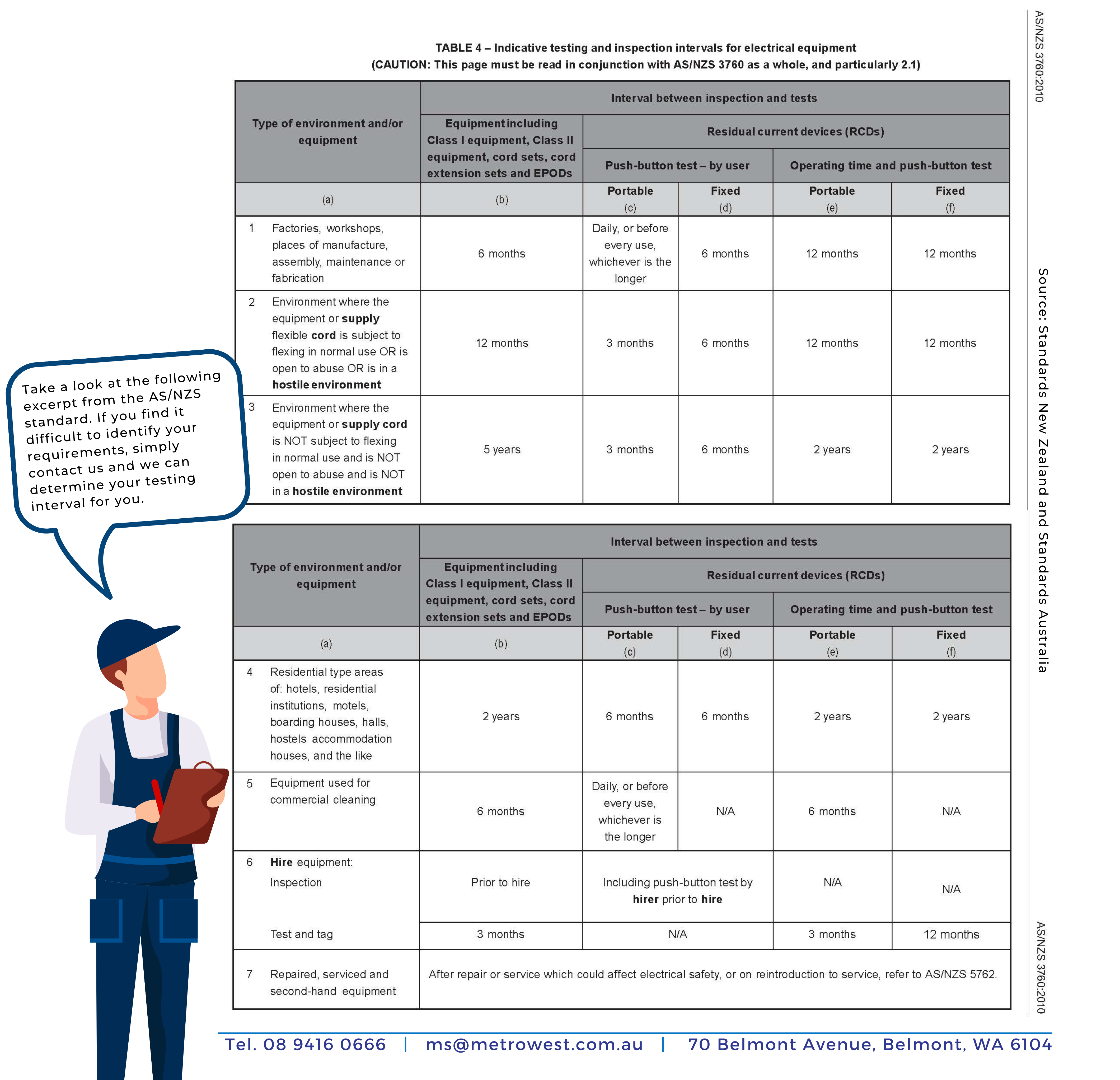 The committed team at Metrowest will be able to effectively identify and correct faults found within your system, upholding safety for all employees and clients within your workplace.

Your logbook can be established and if existing will be updated, with all relevant paperwork maintained to guarantee your compliance with the current building regulations. We are more than happy to discuss your needs and give you a quote for services.

As part of our testing procedure, our qualified electricians test RCDs to the Australian Standard 3760 and perform a data capture. The relevant information from the various tests is recorded and efficiently reported to you.
Meet the team: Alvin

Introducing Alvin, our Service Coordinator. In another edition of 'Meet the Team', we sat down with Alvin to find out what he gets up to on the day to day.

Click below to know more about him!

LET US KNOW WHAT YOU THINK
We would love to hear any ideas, suggestions, or questions you may have.