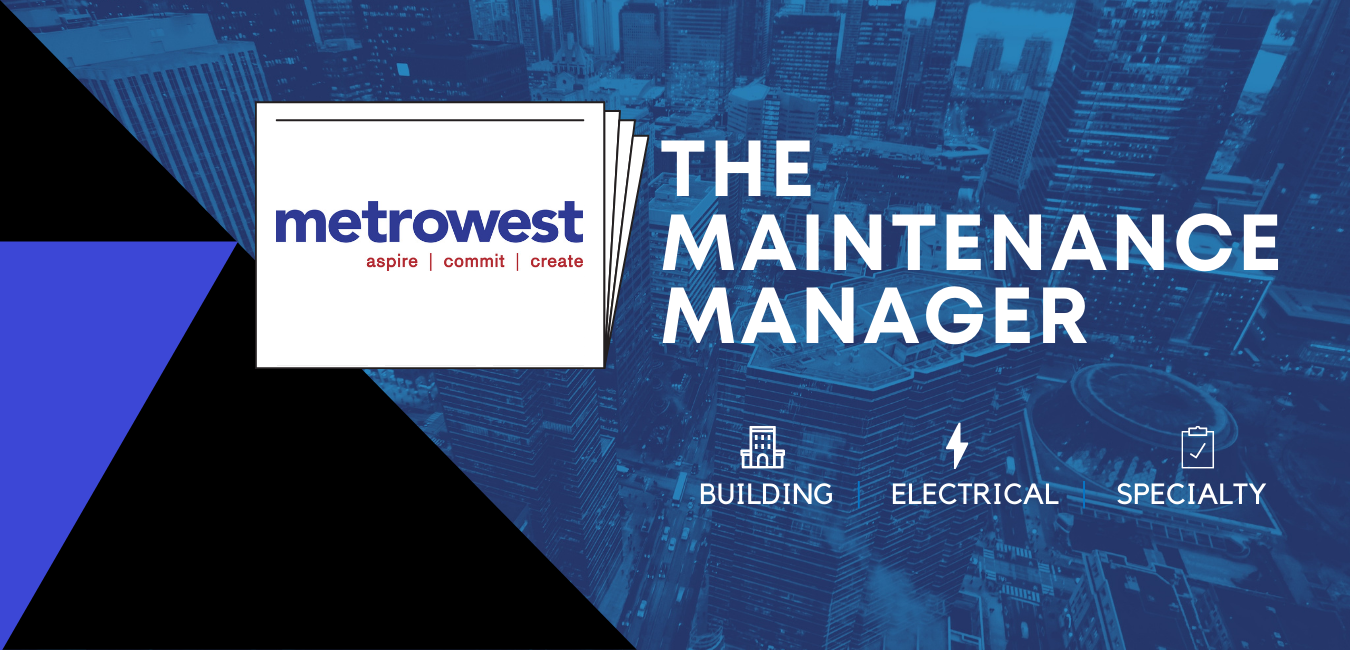 As part of our 25th anniversary, we're excited to release our first newsletter – The Maintenance Manager. It is filled with insightful, informative and exciting articles from our team and partners.
As you read through it, we would love to hear your feedback as well as ideas and information you would like to see in future issues.
Message from Ian
Hi everyone,
Welcome to our first newsletter! We're excited to share this with you, and we hope we can provide you with useful insights. We've been busy here at Metrowest Service with our ongoing maintenance projects.
We spent the last few months implementing preventative maintenance for our regular customers who have a structured plan in place. We urge you to consider regular maintenance for your commercial roof as well. Please enjoy our article on the benefits of having such a plan, and if you'd like to hear more, you know who to call!
Thanks,
Ian Claassen
Asset Maintenance Manager
This is the importance of Roof Maintenance
The subject of the inspection is the roof infrastructure, gutters, and drainage systems of a large commercial building in Malaga.
Our partner requested Metrowest to provide preventative roof maintenance with the aim of minimising downtime, business disruption and costly repairs.
We undertake condition and safety inspections and provide reports, procedures and formats in accordance with Australian Standard AS 4349.1.
THE VALUE OF THE PREVENTATIVE MAINTENANCE IS THREEFOLD:
01
Reduced short-term costs
The preventative measures reduced the number of leaks and the costs of potential future repairs.
02
Improved safety and appearance
Prevention of leaks makes the work area safer, protects equipment and ensures the upkeep of appearance.
03
Reduced long-term costs
Keeping the roofs in good condition allows the company to extend the life of the roof and decrease exposure to leak damage.
Metrowest provided a roof inspection report for these components:
Roof sheeting and cappings
Gutters and sumps
Roof anchor points
Roof ventilation systems
Downpipes
All roof penetrations
Get to know Ian
Ian is our asset maintenance manager, bringing 20 years of experience in civil engineering and construction; he is equipped with the skills and expertise to deliver an innovative approach to our team.

Father of two, he enjoys nothing more than switching off and spending some quality time with his family. Ask Ian about his recent DIY home project. He is always up to something in his new home!

Some of you may be familiar with the Service team already, but we thought we'd put together some fun introductions so you can become familiar with us all!
LET US KNOW WHAT YOU THINK
We would love to hear any ideas, suggestions, or questions you may have.