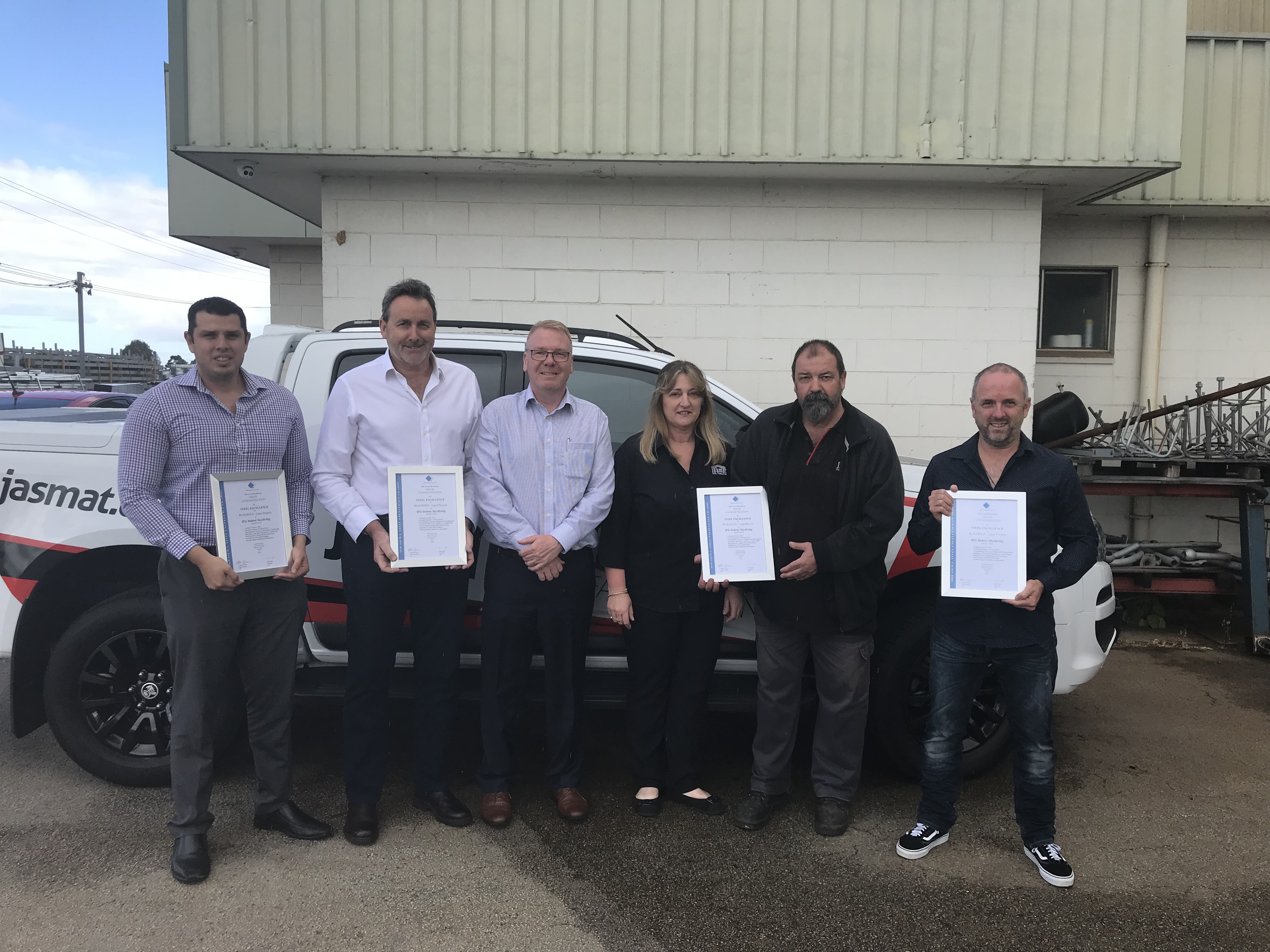 Metrowest Constructions were awarded the Belmont iFly Indoor Skydiving Centre project in early March 2016 and the first company we approached was Jasmat Steel Fabrication.
We required early trade involvement and award because the project required acceleration from day 1 to meet the client program. Having worked with the company over the past 13 years on difficult D&C projects that required precision detailing and fabrication, Glen Melling and his team were always going to become an integral part of the project team.
Jasmat had the task of first understanding a wind tunnel system that was more akin to an aerospace project than a normal building design. In some areas we were dealing with construction tolerances of + or – 3mm up to 25mm for the structure so it could integrate with the flying chamber equipment. The vendor supplied equipment from America which was transported in 12 shipping containers, and had to be built on site before its final lift into position. There was no room for any alignment errors with the structural steel support structure; any errors would have had major implications on the overall construction budget and program.
The design team worked through the construction sequencing starting with the in-ground plenum through to the steel framing for the composite floor slabs, and tilt panels for the return air towers. Jasmat had the difficult task of converting the design into a practical structural steel solution including many unorthodox rolled plates with very tight radii.
At critical hold points in the design development stage our primary structure and wind tunnel components were scrutinised by the client's wind tunnel engineers for accuracy and detail checking.
We reached practical completion in early December 2016 which made an overall construction duration of 9 months including council approvals and a fully documented design.
Jasmat Steel Fabrication were a key stakeholder in the design evolution and a major influence on a very successful project outcome.
Metrowest congratulates Jasmat Steel Fabrication on receiving a High Commendation for Steel Excellence in Buildings – Large Projects from the Australian Steel Institute in their 2018 ASI WA Steel Excellence Awards  for their work on the iFly Indoor Skydiving Project.